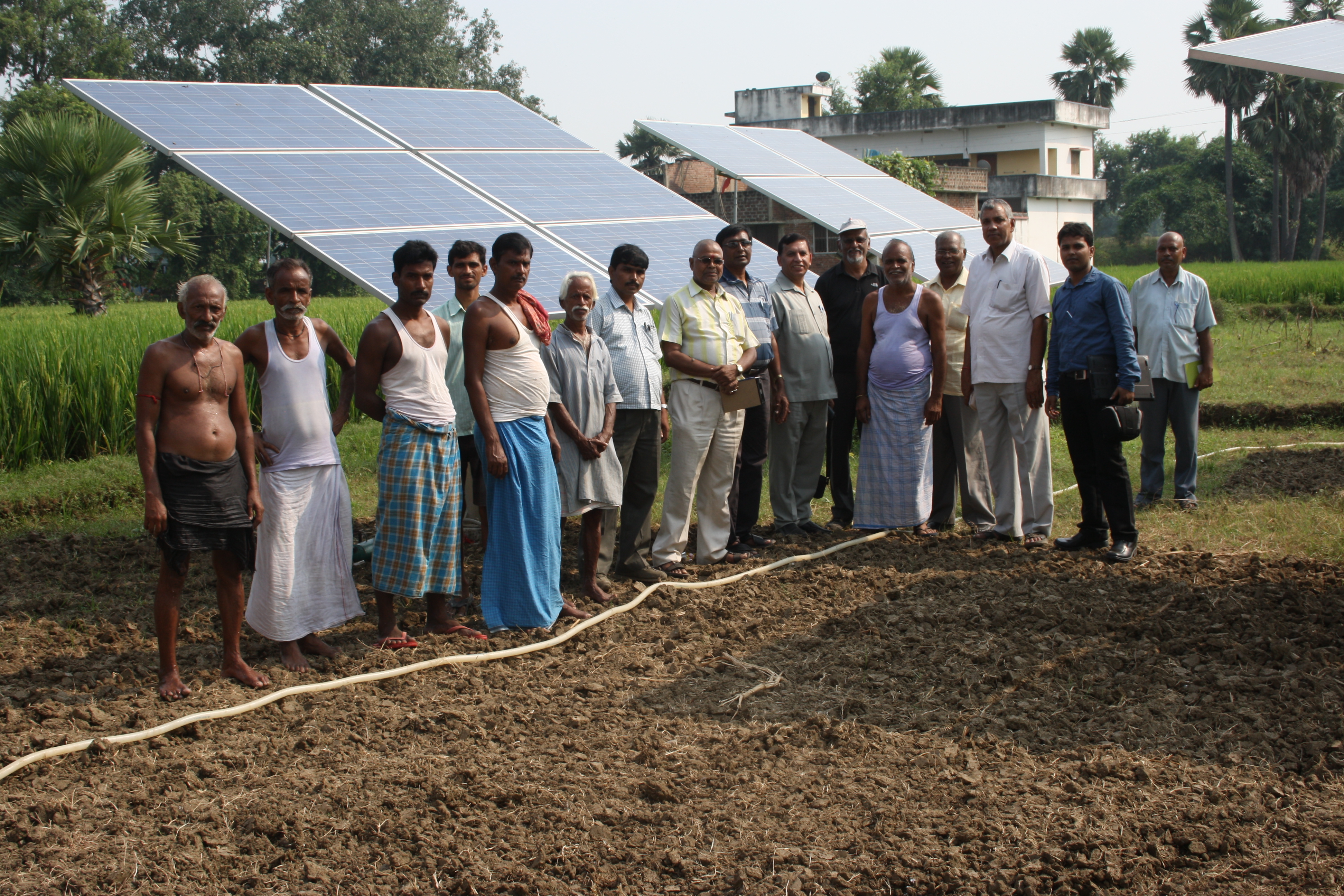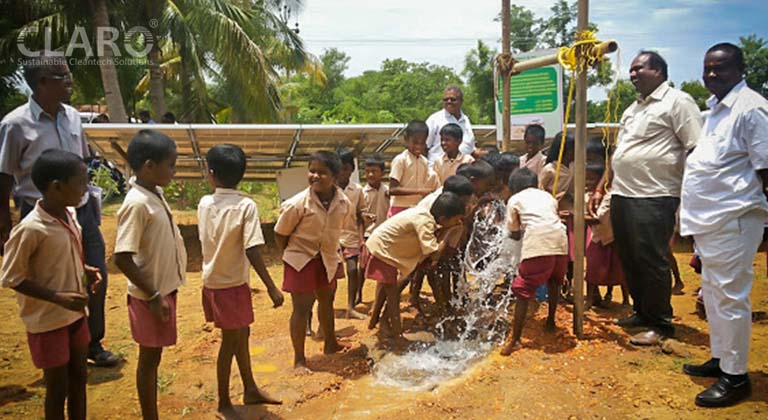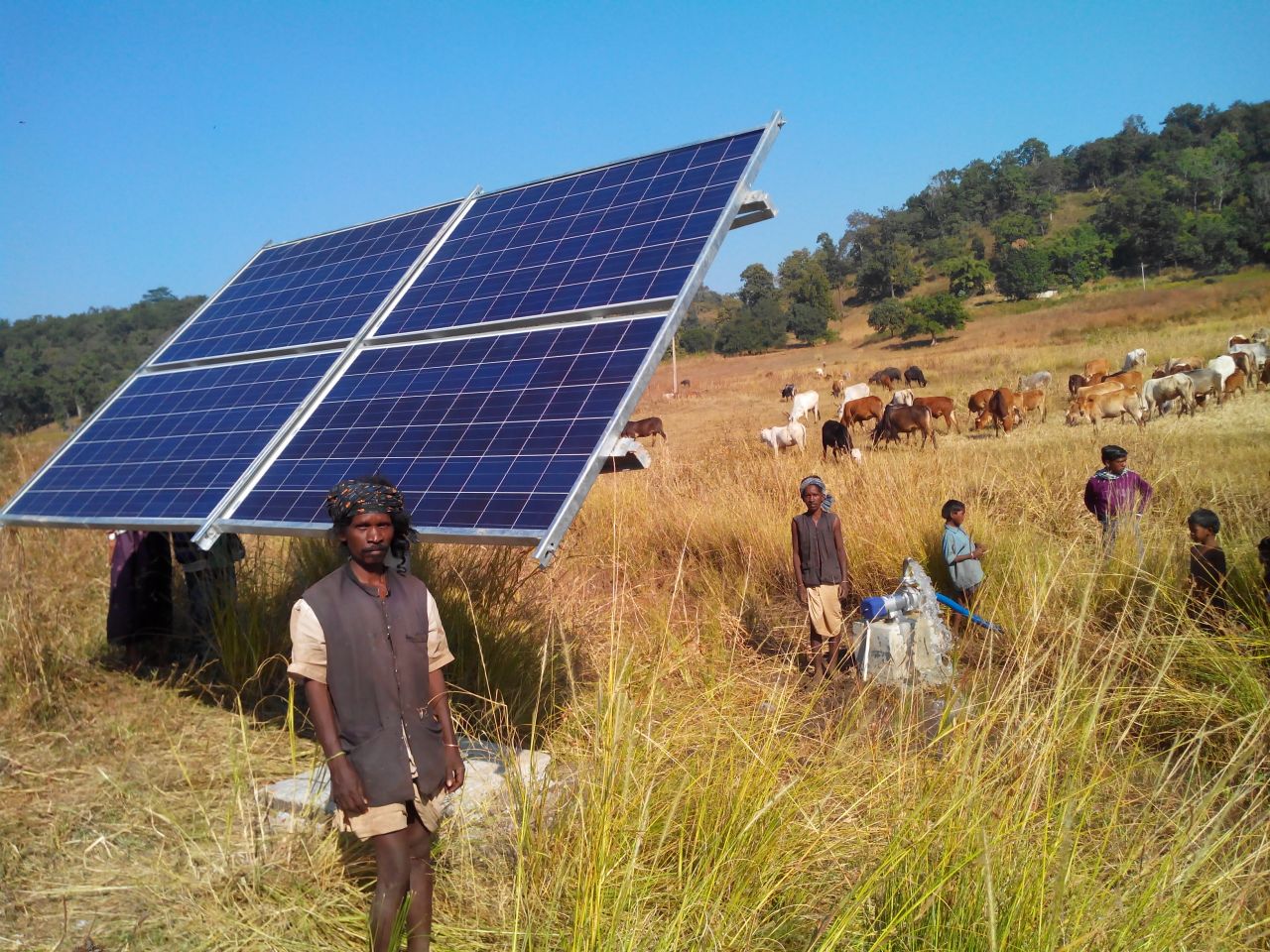 Why partner with us ?
Claro Energy's area of work and quality of implementation complements and fulfills most CSR mandates as specified in the Corporate Social Responsibility Act (2014), as per Section 135 and sub-sections (1) and (2) of section 469 of the Companies Act, 2013.
CLARO Energy is a social enterprise. We have spent 7 years working on bringing energy access and access to water, to India's under-developed rural areas. Our network of localized engineers and sales and after-sales personnel are connected to the pulse of these geographies, and the people who live here. Our experience has given us insights on not just the problems faced by this agriculturist population, but also the impact of development on their livelihoods. The Claro team is focused on ensuring reliable solar water pumping services and solar mini grids for rural electrification. Our objective has been to ease unfulfilled water needs, not just for irrigation but for drinking and other daily requirements, and also bring a reliable source of rural electrification to rural communities.
While all this development activity addresses economic and lifestyle issues, it should be noted that this has a positive impact on the environment as well. Using solar energy to power rural development activities can help steer villages clear from the pollution problems currently being faced by urban areas – air pollution, annual increase in average temperature etc. In fact, villages can become a model for a more sustainable social setup, using renewable energy methods for powering livelihoods.
Focusing resources on reliable development activities, through data monitoring, is ideal for any CSR programme. Claro ensures a transparent development process, with complete accountability for installations and system performance.
CSR PROJECT FACILITATION
Our CSR Partners can contribute to a project by providing complete/partial funding for the cost of machinery and installations required in the project. The organization may consider associating with us from concept to completion, and monitoring thereof, or we can also work with their existing NGO partner and execute the projects as desired.
Claro takes responsibility for managing the project, including the following aspects:
Deploying CSR funds in focused areas, for under-developed societies

Designing the project / supporting the associated NGO in project proposal

Project location selection

Allocating dedicated manpower for Installation of the project

Reliable post-installation services

Training the end user about maximum utilization of resources

Efficient operation of the project

Before and After Impact Survey
Areas of CSR
Drinking Water
Sustainable Irrigation
Sanitation
Rural Electrification
CONTACT US